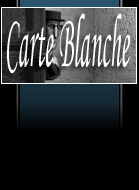 ---
Here's a brief presentation of a part of the game's cast.

---
| | | |
| --- | --- | --- |
| | | Abdullah is the main character of "The Eye of the Kraken". He is a young ottoman official having for mission to deliver a document to the empire's ambassador on Hyade Island. He's beautiful, he's charming, he's a true hero! |

Aboubakar:

Aboubakar is an African sorcerer who used to be advisor of Napoleon. After having advised the latter to attack Russia and Waterloo, he was sentenced to immediate death. Happily, he managed to flee and now seeks to be forgotten on Hyade Island.







Captain:

Native of Gluttenberg, the captain (nobody knows his name) was formerly a member of the merchant navy. One day, he decided to restore the Glutomax and make it a "De luxe" passenger boat that runs a shuttle service between the continent and Hyade Island.

Fitzcarraldo:

Fitz is an adventurous irish businessman travelling around the world trying to carry out his large-scale projects. He wishes to build an alpine ski-club on the Hyade island.







Ingrid:

Ingrid is a German opera singer. She hopes to become successful on Hyade Island.

The Zog Brothers:

The four sympathetic Zog brothers constitute the Glutomax's whole crew.







Olaf:

Olaf is a philosopher Viking of rationalistic orientation taking advantage of his vacation to visit new lands without sacking them.

Ophelia:

Ophelia is a member of the Danish nobility. She's going to Hyade island in order to flee a pathetic and bloody family crisis.







Rasputine:

While everybody in Russia thought him dead, Rasputin, the lubricious monk, fled to the West. When he learned about Hyade Island, he figured it would be the best place for him to get lost.

Villon:

François Villon is a famous French poet but also an infamous scoundrel. Hunted by several justice courts for excellent reasons, he intends to hide away in Hyade Island.







Vlad:

Nobody knows exactly who Vlad is. He usually keeps a low profile. Let's just add that he's got a very greyish skin.